The Charter Project of Mendocino County is hosting a series of 9 Town Hall meetings around the county to introduce people to Charter Commission candidates for the June 7th election, and also to canvass the public about what they would like to see in a county charter.
What is a charter, anyway? What does home rule mean to Mendocino County? Get the answers at one of these Town Hall meetings.
The third Town Hall meeting will be held on Sunday, April 10, 2016 at the Garcia Grange, 43970 Crispin Road in Manchester from 3pm to 6pm.
The Measure W question will be in the ballot in the June election, "Shall a Charter Commission be elected to propose a Mendocino County Charter?"
There will also be candidates running for the post of Charter Commissioner. You will be able to vote for 15 of them in June.
Meet 2 Charter Commission candidates:
David Sowder - After receiving his MFA in Theater from Willamette University in Oregon, he was active in the l960's anti-war movement. David moved to the Mendocino coast in 2001. He participated in the no GMO, the no fracking, and the no off-shore drilling movements. He participated in Occupy Mendocino and also was involved in the Move to Amend Initiative: he helped do fundraising for ending corporate rule in politics and restore democracy through campaign finance reform. I am also an active member of South Coast People for Peace and Justice, which demonstrates every Friday in Gualala. I have a holistic, integrated, unity consciousness that believes in education, freedom, self-determination and human rights for all people.

Jed Davis -

Aquaponic farmer,

has been living in Mendocino County since 2002 and has been active in fighting unlawful foreclosures. He believes the law regarding the recording of foreclosures by the County Recorder is flawed. Jed sees the county charter as an opportunity to correct that error and eliminate most fraudulent foreclosures.



We are delighted to feature famed Community Rights advocate Paul Cienfuegos, longtime activist and community organizer. In 1994, POCLAD helped Paul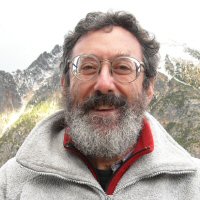 realize the insidious impact of corporate rule. In 1995, he co-founded Democracy Unlimited of Humboldt County, which began works to dismantle corporate political power. Paul now leads Democracy workshops and talks across the nation. He will speak about Community Rights and how the charter can secure our rights.

Free admission. Refreshments by donation. Raffle & silent auction fundraisers. Music to follow by the Casuals.
Help us pay for these 9 Town Hall meetings with your financial support.
All registered voters are welcome!
We welcome all idea contributions for a county charter at our WindTunneling page: http://join.windtunneling.com Create a login & password, and choose Project Code: MendoCountyCharter.