The Charter Project of Mendocino County is hosting a series of 9 Town Hall meetings around the county to introduce people to Charter Commission candidates for the June 7th election, and also to canvass the public about what they would like to see in a county charter.
What is a charter, anyway? What does home rule mean to Mendocino County? Get the answers at one of these Town Hall meetings.
The seventh Town Hall meeting will be held on Saturday, April 16, 2016 from 3pm to 5pm at the Redwood Coast Senior Center, 490 N. Harold St., in Fort Bragg.
The Measure W question will be in the ballot in the June election, "Shall a Charter Commission be elected to propose a Mendocino County Charter?"
There will also be candidates running for the post of Charter Commissioner. You will be able to vote for 15 of them in June.
Meet 2 Charter Commission candidates:
Agnes Woolsey

is a long-time resident of Mendocino, art teacher and local activist

. She joined the Fort Bragg Alliance for Democracy concerning voting machines, and worked with Veterans for Peace against depleted uranium munitions. For years she has supported a safe harbor for the county's money in a public bank, away from the unethical overextended Wall Street banks, which would benefit our local economy.
Keith Wyner is a retired special education teacher and a long time resident of Fort Bragg. He has been active in Mendocino County politics with Measure H, banning GMO agriculture and with Measure S, banning fracking in Mendocino County. He supports the Mendocino County Charter, Measure W, and all the things it can potentially do, as a way to help protect our county, our families, and our future.
We are delighted to feature famed Community Rights advocate Paul Cienfuegos, longtime activist and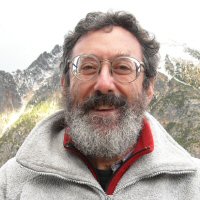 community organizer. In 1994, POCLAD helped Paul realize the insidious impact of corporate rule. In 1995, he co-founded Democracy Unlimited of Humboldt County, which began works to dismantle corporate political power. Paul now leads Democracy workshops and talks across the nation. He will speak about Community Rights and how the charter can secure our rights.

Free admission. Refreshments by donation. Raffle fundraiser. Help us pay for these 9 Town Hall meetings with your financial support.
All registered voters are welcome!
We welcome all idea contributions for a county charter at our WindTunneling page: http://join.windtunneling.com Create a login & password, and choose Project Code: MendoCountyCharter.